What to Wear - and not to wear - to an Interview
Interviewing can be a stressful ordeal, and one aspect of that is deciding what to wear to the interview itself. You want to make a good impression, come across as professional, and leave the interviewer with the sense that you'd be a great fit for their position. It seems simple—until it comes time to pick your clothes out of the closet. So, what are the do's and don'ts of interview attire? Check out our tips!
What NOT to Wear for an Interview
You may have a good idea of which articles of clothing are a definite "no" when picking an interview outfit (jeans, shorts, plunging necklines, crop tops, short skirts, sneakers, sandals and flip flops), but here are a few other things to avoid wearing to an interview:
Ill-fitting clothing

Clothing that is too tight or too baggy and uncomfortable shoes are a no-go. You want to not only look good, but also feel comfortable. The interviewing process can be uncomfortable as is, so make sure you feel good in your outfit of choice.

Too much perfume or cologne

Even if you like the smell, it could potentially be off-putting to your interviewer.

Bright colors and bold patterns

This goes for dresses, shirts, pants, jackets & ties.
What You SHOULD Wear to an Interview
Your attire should at least match—if not exceed—the type and quality of attire worn by the interviewer(s), so make sure you know what the standard attire for the current employees is. You can find this out by either researching the company or by asking your interviewer beforehand. You always want to aim for neat and polished, no matter what the job is. Below are some classics you can't go wrong with:
Business casual dress
Pencil skirt
Button down dress shirt
Slacks or khakis
Sweater or cardigan
Dress shoes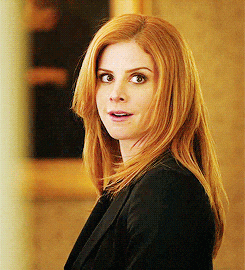 Things to Keep in Mind:
Try on your outfit a few days before the interview to make sure: 1. The outfit fits you well & 2. You like the way you look
Get a second opinion: ask a friend or family member what their first impression of your outfit is.
Safe Colors (black, white, navy blue, gray). If you're worried about your outfit being too boring, it's okay to add a "splash" of color to it. Just don't forget that too bold of a color or pattern is not the best choice.
It's always a good idea to have at least one go-to interview outfit in your closet

if there is the potential of multiple interviews for one company, make sure you have a backup outfit or two. And if you are actively interviewing at multiple places, make sure to have a set order that you wear your interview outfits in as to not make the mistake of wearing the same outfit to the same company twice
Not quite at the interview phase yet, and still deciding which job works best for you? Check out these tips.